Location: Glasgow, Scotland
Job Title: Field Service Engineer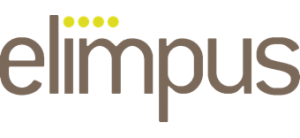 Position: Permanent Career Vacancy (Full Time)
Elimpus is a technology company providing condition monitoring solutions and services to electrical utility
companies around the world. As our business expands, we are looking for dynamic individuals to join our team of
high calibre engineers.
We are looking for a talented engineer to carry out field service and support requirements. You will ideally have
knowledge of electrical / mechanical engineering, power systems and high voltage.
You will benefit from on the job training covering condition monitoring, company specific products and services, the
principles of high-voltage engineering and operation of our equipment and systems, enabling you to provide
engineering services to our customers. The post will involve on site interaction with customers, reporting on findings
and advising on any remedial action that should be taken to prevent system failure.
This role will provide scope for the successful applicant to work creatively and independently on innovative ideas as
well as within a friendly team environment.
The successful candidate must be ambitious, an innovator, self-motivated, excellent practical skills, good
communication skills, and ability to work to deadlines. You must be prepared to travel, often at very short notice, for
short durations primarily within the UK.
MAIN RESPONSIBILITIES
Field based work:
• On-line testing of high voltage equipment using non-invasive technologies
• Installation, commission and maintenance of online monitoring products including Partial Discharge (PD) and
Dissolved Gas Analysis (DGA) systems.
• Data handling, analysis and reporting
• Maintaining effective operation of on-line test and monitoring systems in the field
Office based work:
• Identifying and developing innovative, creative and flexible improvements to our testing equipment.
• Work in tight collaboration with the rest of the development team.
EXPERIENCE AND SKILLS REQUIRED
The ideal candidate for the above post will have:
• Completed time served apprenticeship with mechanical or electrical background
• Minimum of HNC in engineering discipline
• Power industry experience preferred
• Field Service experience is an advantage
• Strong written and verbal communication skills in English
• Self-starter with a willingness to learn
• A current and valid UK driving license
• Must be legally authorised to work in the UK
WE OFFER
• Competitive package commensurate with experience
• Contributory pension scheme
• Stimulating and empowered work environment
• Challenging role with direct impact on company performance
• Opportunity for personal and professional development