Cloud – Online Partial Discharge Monitoring
Our cloud enables online partial discharge monitoring from the detect/locate/monitor portfolio with a user interface to provide interrogation options.
The NServer/Cloud server has three main functions: data processing/enrichment, alerting, and web hosting. Options exist for unmapped application, e.g. sensors directly connected to GIS and data is unique to each sensor. For mapped substations, over air detection, an overlay of site is displayed showing the PD source location.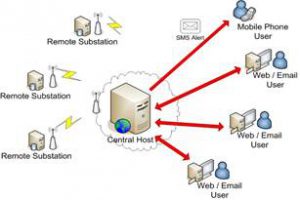 Secure access with user permissions (basic, super user and admin)
Multiple sites connected for efficient online partial discharge monitoring
Different view selections from menu;
Date, Site, PD Location/Classification, Data Analysis
Dashboard is customisable to show any of the controls chosen
Weather data (optional added feature)
View History range selectable